Horizontverschmelzung #531
2016



Installationview 2019 Parco D'Arte Quarelli, Roccaverano, Italy.





Exhibition view 2016, Museo Ettore Fico, MEF, Turin.
The art works orchestrate a narrative of geology and geometry performing evanescent and fragile equipoises of a transformative process at the edge of instability. The fusion of horizons is provocated by the fantastic harmony of elements disposed in a non symmetric reality.





Acrylic, onyx from Mexico, stainless steel, steel, cultivated crystals
132,5 x 180 x 120 cm
Exhibition view 2016, Museo Ettore Fico, MEF, Turin.




Blueprint
2018
Stainless steel, steel, marble, aluminium, cultivated crystals
180 x 190 x 121 cm
Installation view at Palazzo Biandrate Aldobrandino di San Giorgio, Turin, Italy.




Blueprint spins us to the origin of DNA and life, our own history on the background of the infinite blue of the cosmos, suspending us for a moment from the intrinsic interplay of causality and fate.





Neither


2012 - 2018



Secular pear trees, stainless steel; dimension of ambience.
Exhibtion view Palazzo Chiablese, Turin, Italy.

"All time and space fold into the infinite present". The viewer could be reminded of a distant childhood memory yet not knowing instantly what this memory is; maybe it is not even their memory but a collective nostalgia.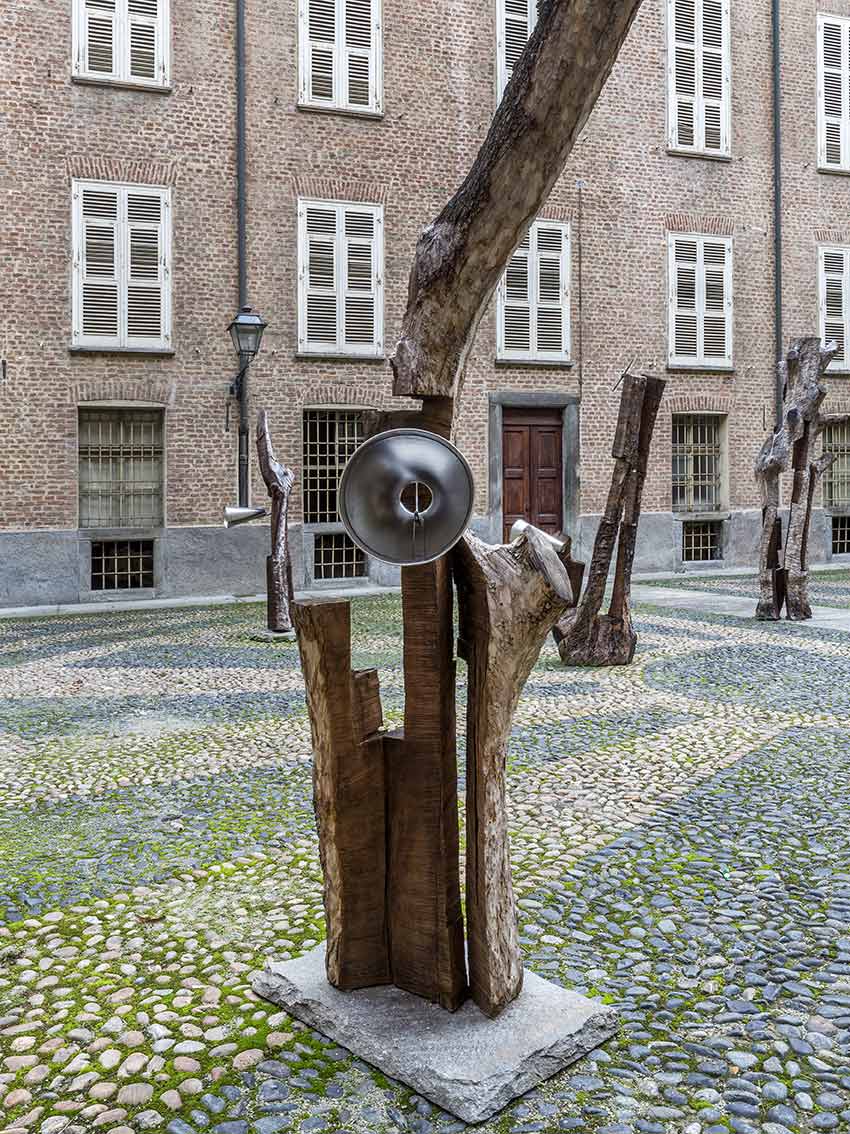 Mezza Luna #7129
2016
Onyx from Iran, stainless steel, acrylic
105 x 104 x 127 cm
Exhibition view Museo Ettore Fico, MEF, Turin.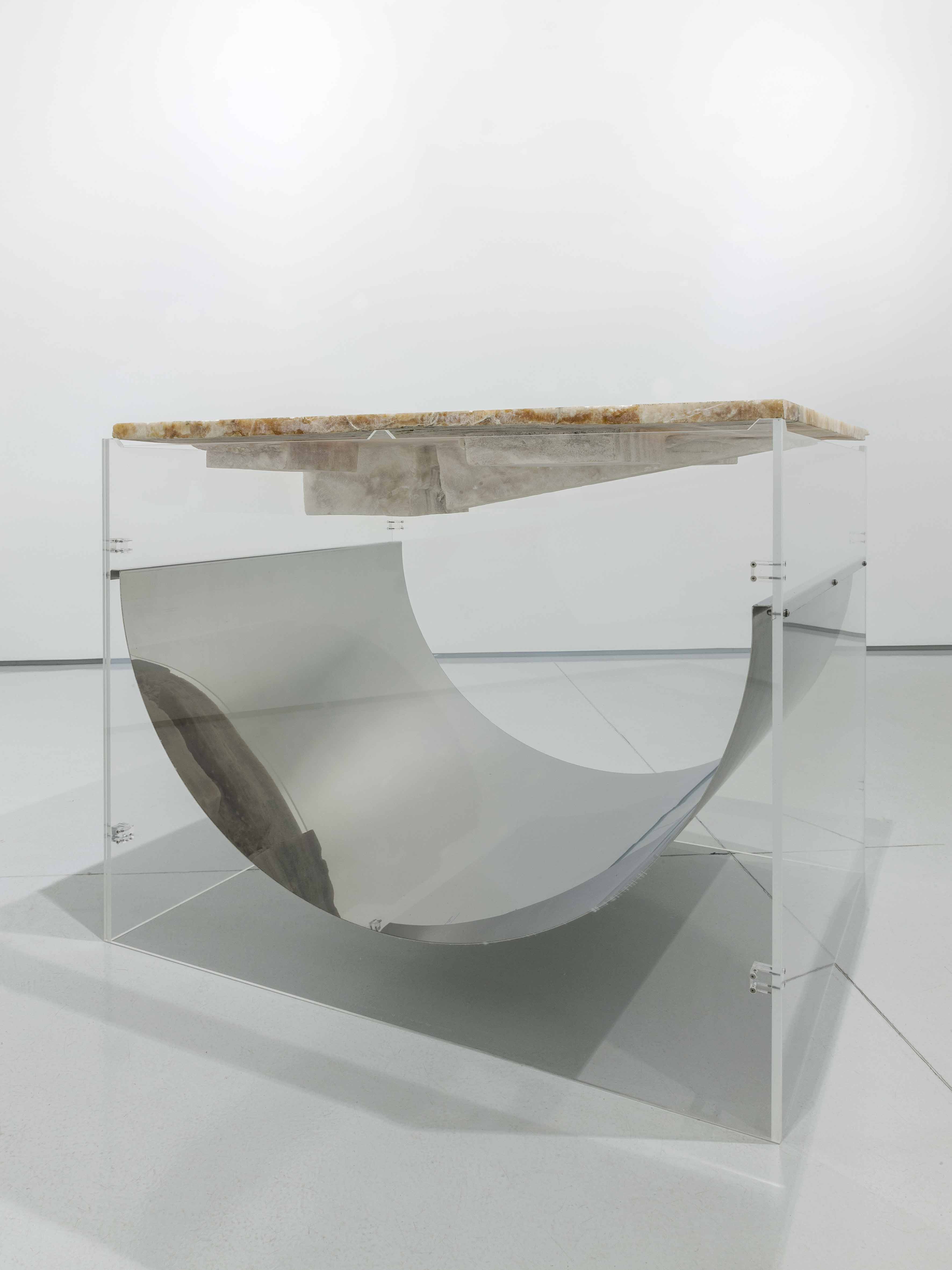 The forces of the organic elements of the artist's materials attract the viewers like the Moon. Infront of this work the reflected images from the curved mirrow surface appear like a flight of tiny creatures, broke from the sea and ended up on the Moon, hanging down from the limewhite ceiling.